Process
In House Manufacturing On Demand
Future
Manufacturing with Unparalleled Vision.
At Minimum Design, we embarked on a journey driven by a profound belief: traditional manufacturing methods no longer align with our vision for a sustainable and quality-centric future. We refuse to succumb to wasteful practices, overseas outsourcing, or compromising on excellence. Instead, we embrace change and champion ethical manufacturing by pioneering cutting-edge 3D printing processes that enable us to create luxury-level products on demand. Our dedication to this cause led us to build a full custom print farm, ensuring uncompromising craftsmanship and delivering designer products directly to your doorstep.
Meticulously Crafted to Withstand Time's Test
While 3D printing plays a pivotal role in our production process, we believe that craftsmanship and attention to detail are essential elements that elevate our designs to new heights. Our team of skilled artisans meticulously refines each printed piece, ensuring flawless finishes and intricate textures.
We pay homage to the power of human touch by combining it with the precision of 3D printing technology. Through careful post-processing techniques, we refine the surfaces, smoothing out imperfections, and highlighting the unique characteristics of our homeware. This fusion of human craftsmanship and technological innovation results in objects that exude quality, beauty, and a sense of artistry.
Individually
Tailored for You.
Your experience with Minimum Design is a bespoke journey. Freed from the constraints of traditional manufacturing, we personally oversee the creation of each product, from inception to completion, in our local 3D print farm. Our skilled artisans, working diligently in our Seignosse facility, bring your vision to life layer by layer. This meticulous process results in one-of-a-kind design pieces that are as unique as you are. Prepare to be captivated by the artistry and charm that emanate from your personalized product.
Order
A customer place an order for a new product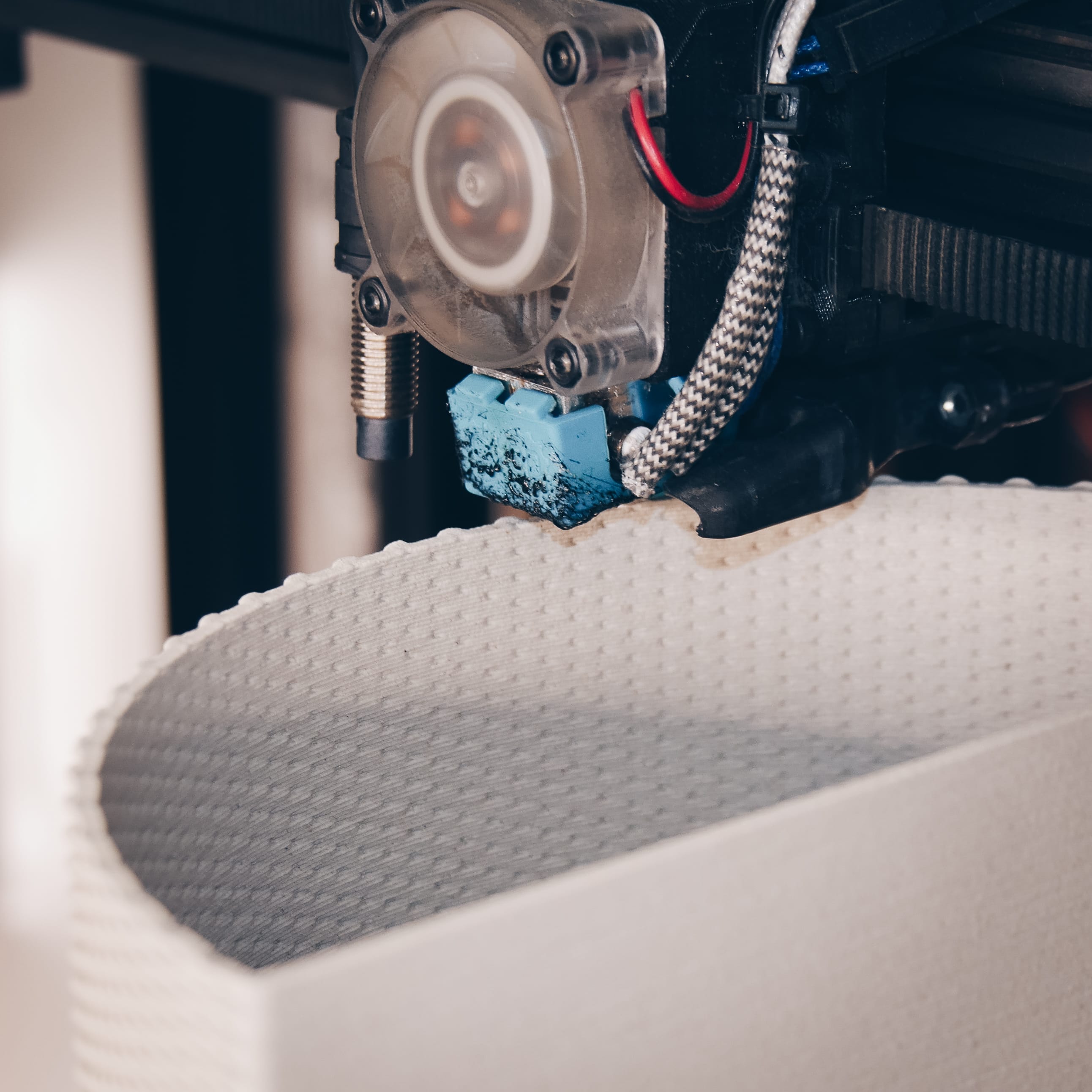 Printing
Our custom build printers start extruding our plant based material to build your product layer by layer. Usually we print the product in the next 24 hours following the order. Then our Quality Team performs an initial control.
Finishing
Parts and products are individually post-processed by hand. We refine the surfaces, smooth out imperfections and highlight the unique characteristics of your product.
QA
Exquisite attention is given to every detail of your new product, guaranteeing unparalleled quality before it embarks on its journey to you.
Shipping
We take great care in packaging your order, using plastic-free materials, and swiftly shipping it from our facility to your doorstep.
Our Commitments
Made to last
We manufacture every products only on demand in our own facility in the South West of France, ensuring the best quality.
Made for you
Your product is made just for you. Without the constraints of traditional manufacturing, we keep our hands on your products from the beginning to the end.
Made from Plants
The majority of our product is made with our blend of bio-plastic and wood. While we also propose some products made exclusively from recycled plastic to tackle the plastic pollution problem.