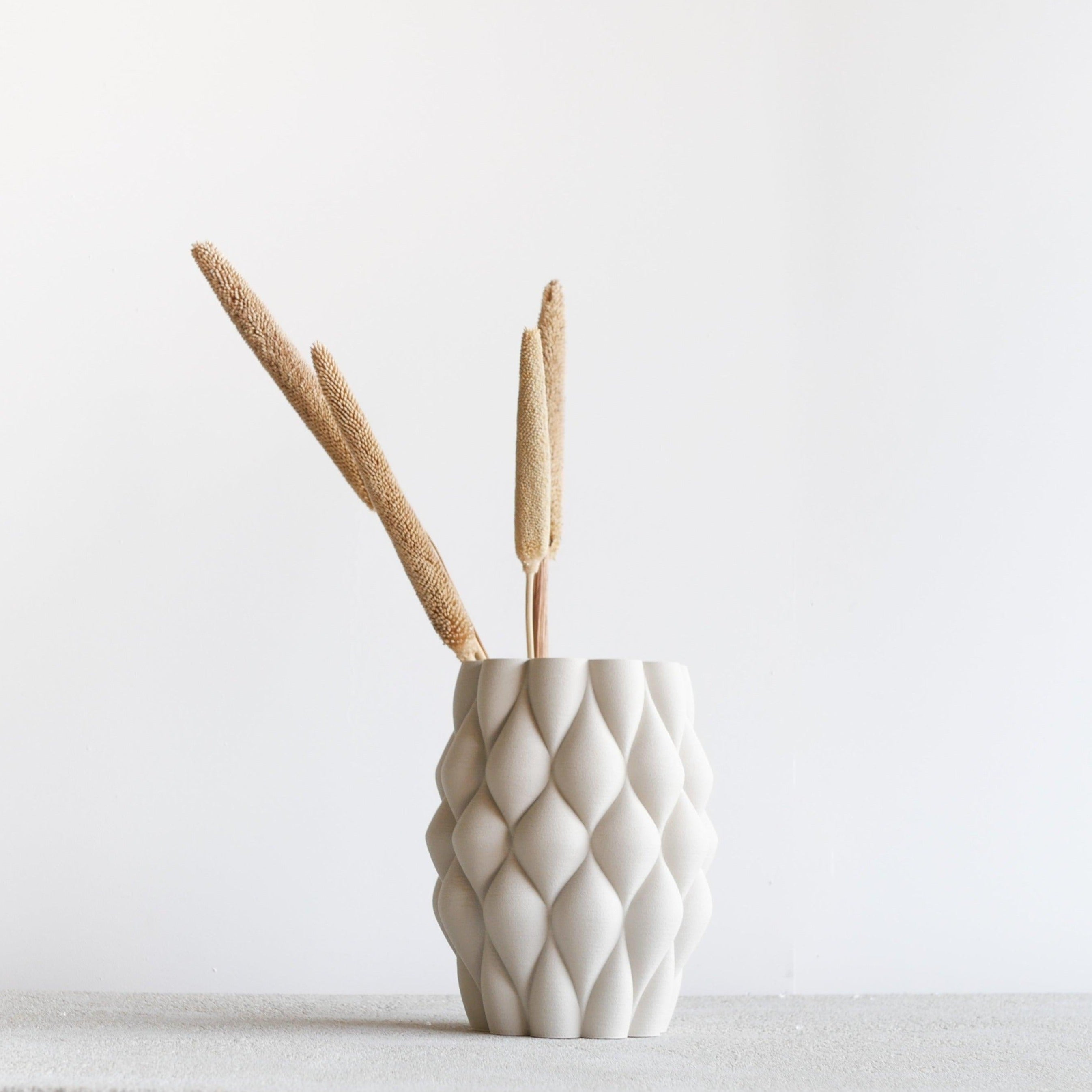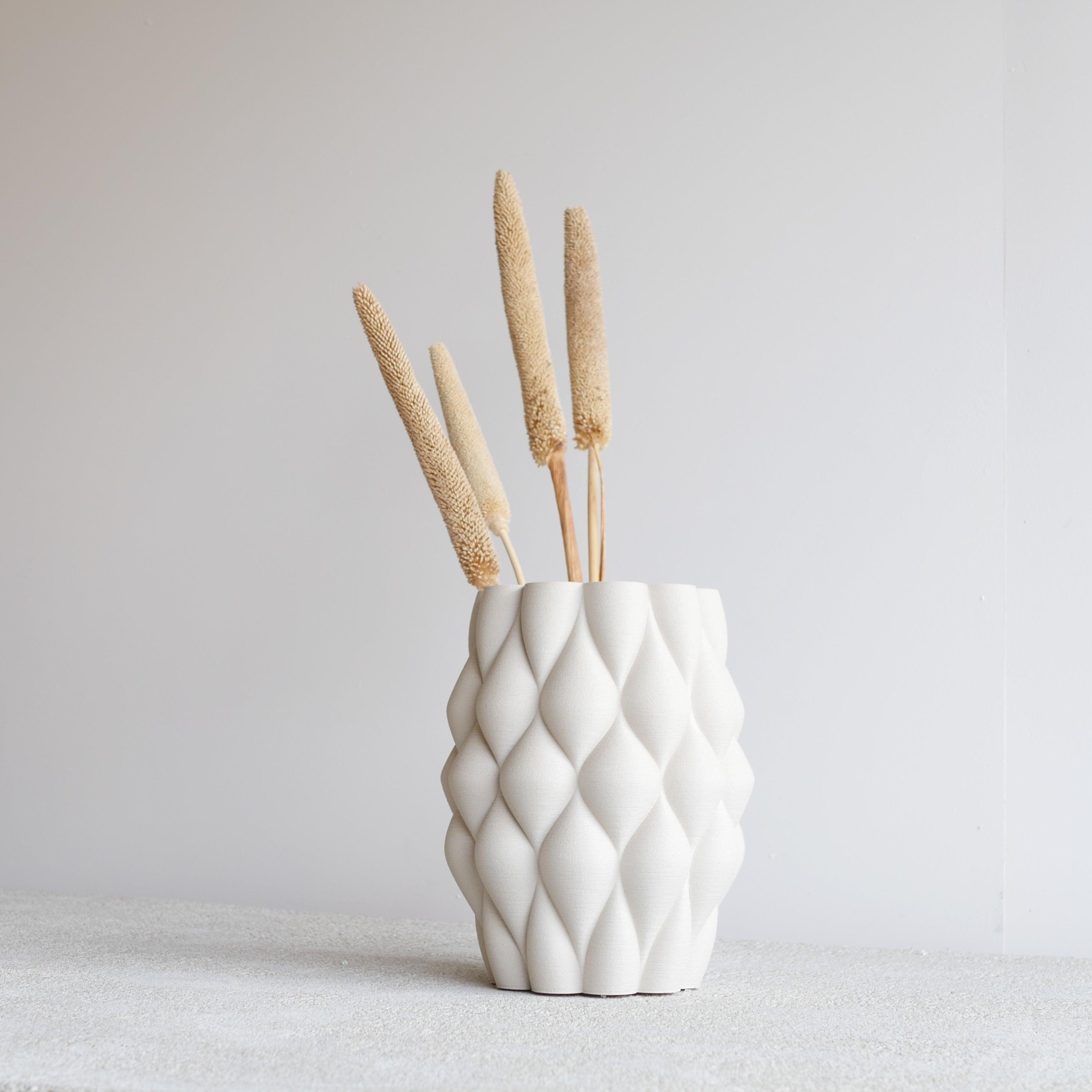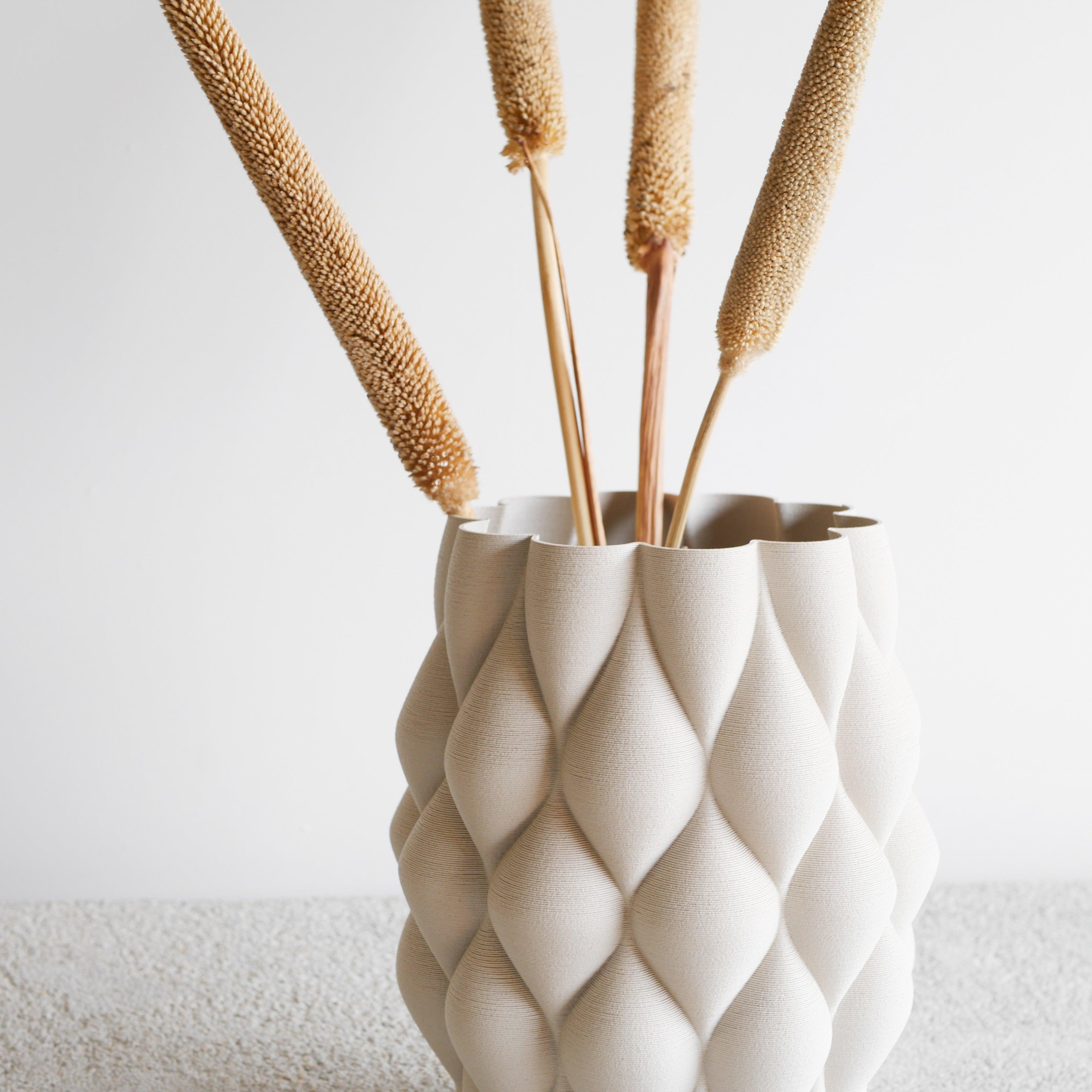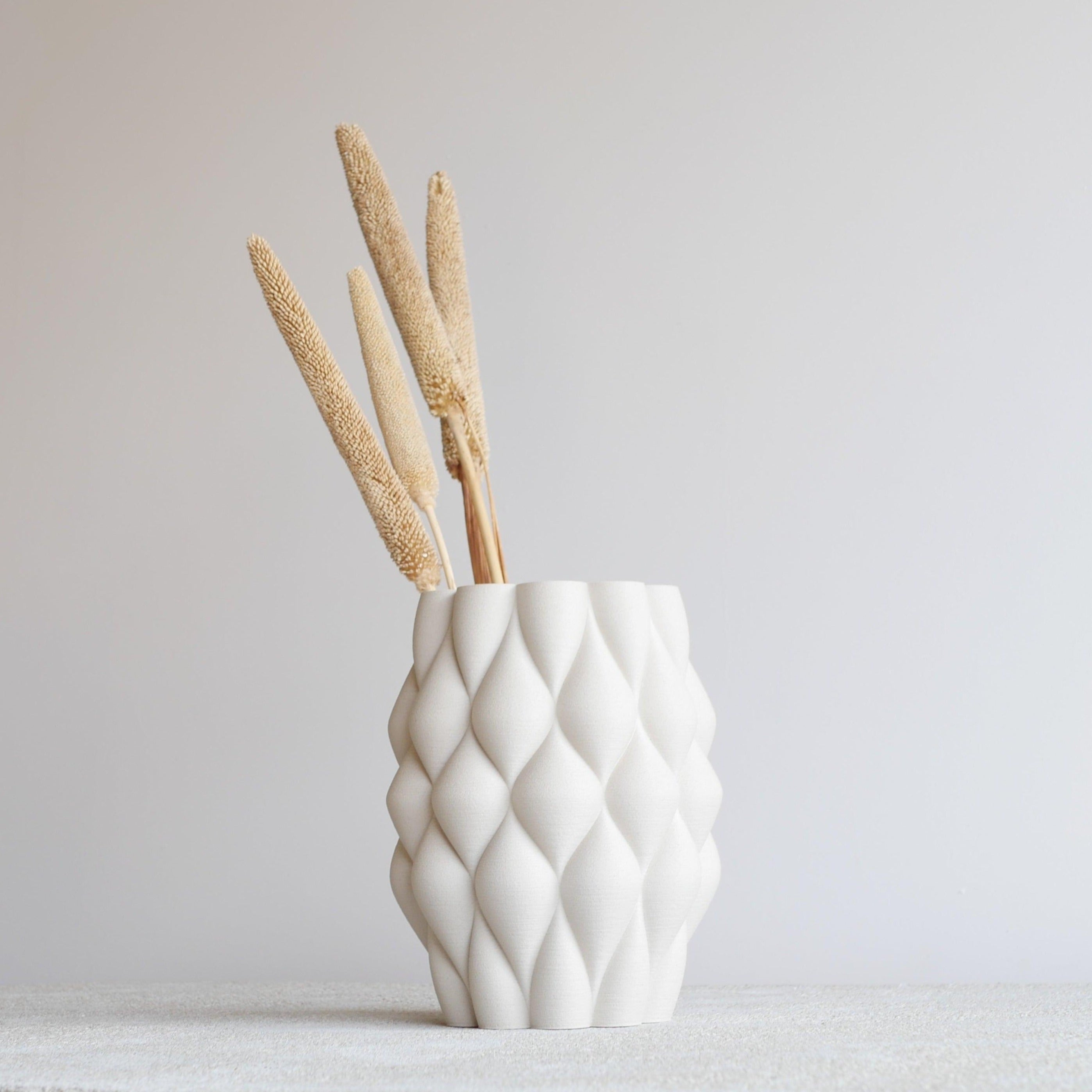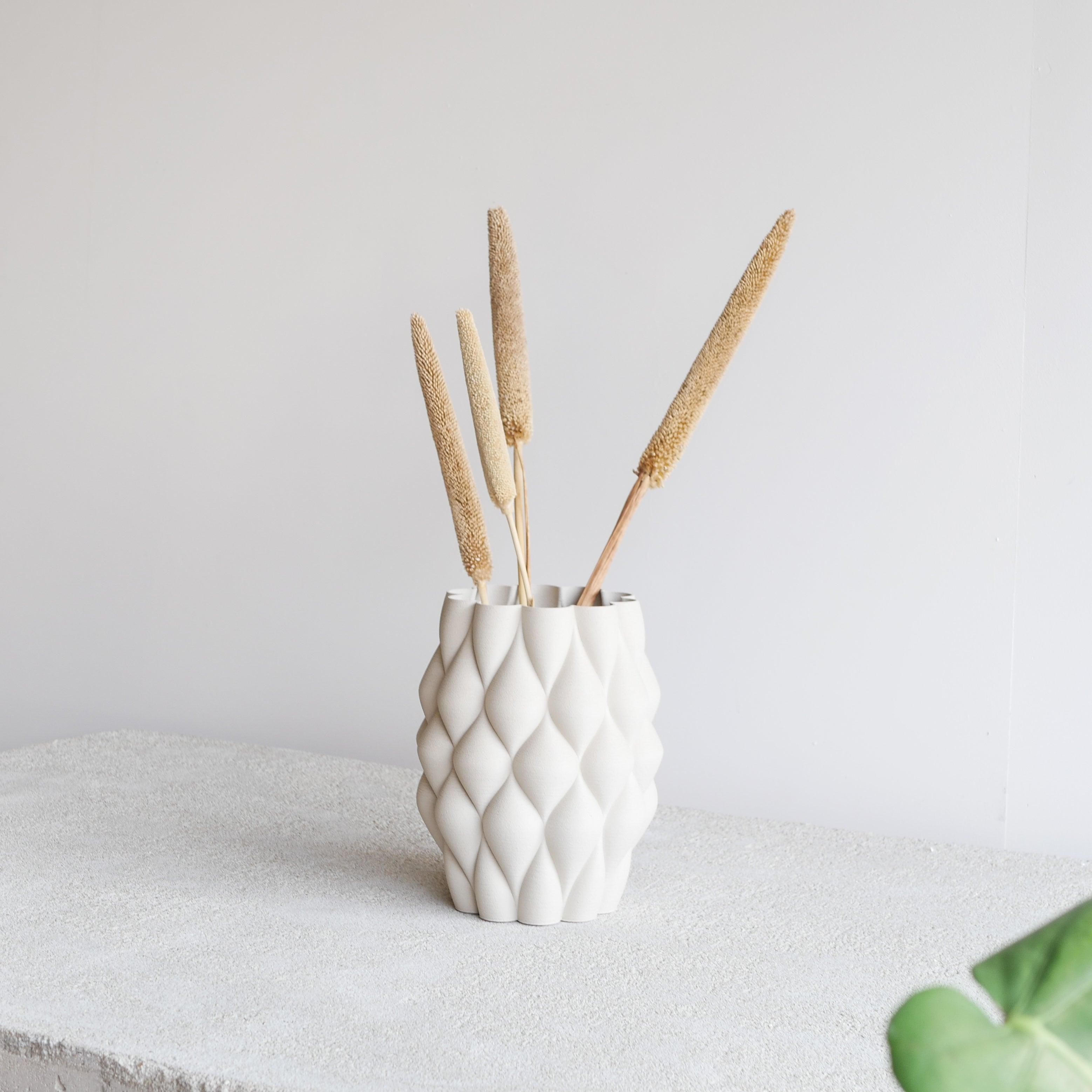 COPENHAGUE Vase
---
made from organic and/or recycled material
The "Copenhague" vase is a beautifully designed vase that blends contemporary style with natural curves, perfect for your home.
Craftsmanship Made from high-quality mist white reclaimed wood and cornstarch, this vase is both durable and elegant. Its matte white finish enhances the beauty of any floral arrangement, making it suitable for fresh or dried flowers.
Dimensions Available in two sizes:
Height 23 cm x 14 cm inner diameter x 17 cm width
Height 28 cm x 17 cm inner diameter x 20 cm width
The vase is well-proportioned for stability and easy flower arrangement.
Sustainability We prioritize sustainability. The "Copenhague" vase is made using eco-friendly materials and methods, reflecting our commitment to reducing our environmental impact. Its durability and timeless design ensure it will last and remain stylish.
Enhance your home with the "Copenhague" Round-Shaped Vase, whether as a centerpiece or decorative accent. It will charm you and your guests with its elegance and natural beauty.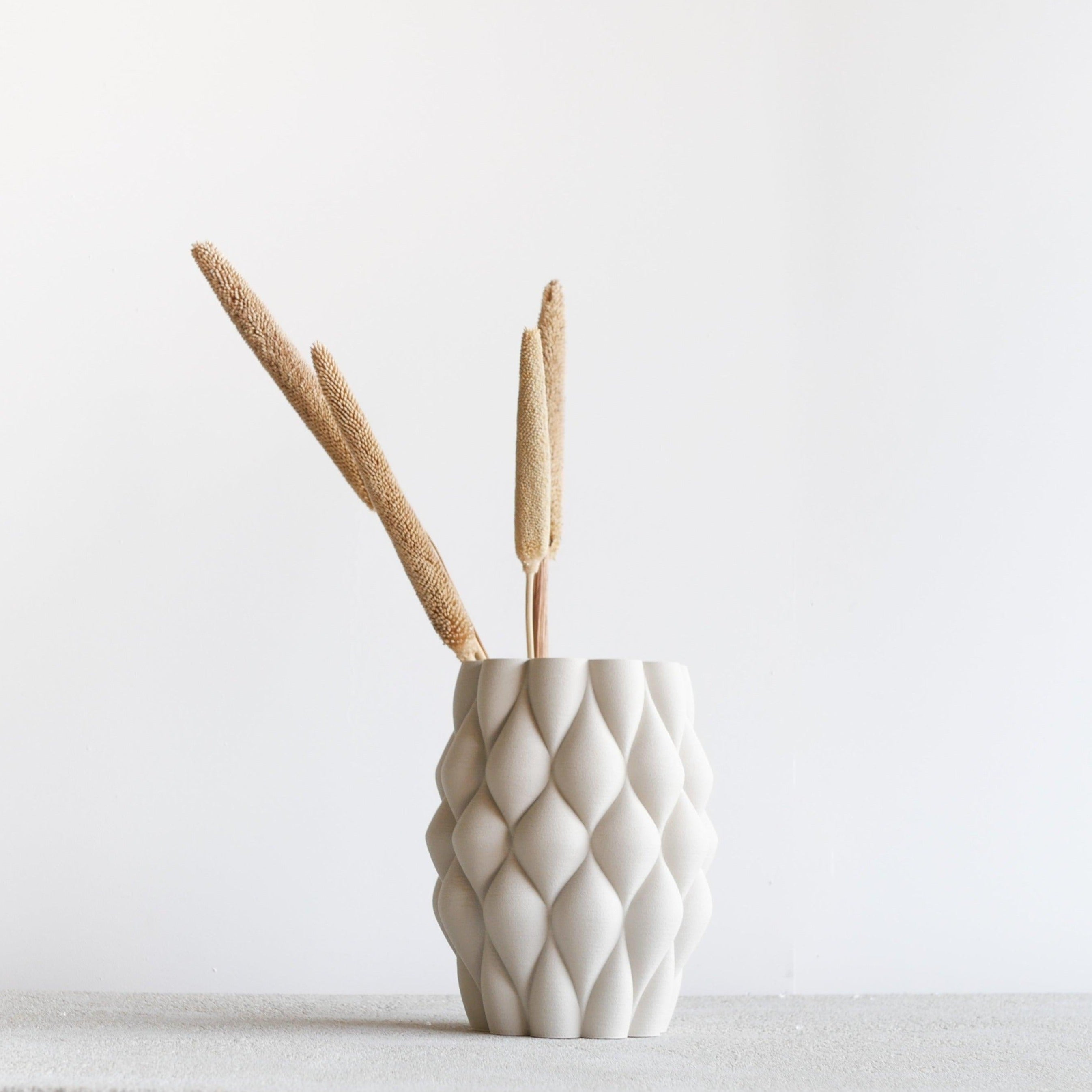 This product is rated 4.5 of 5.0 stars.
It has received 2 reviews.